Why It's Important To Maintain Your Gutters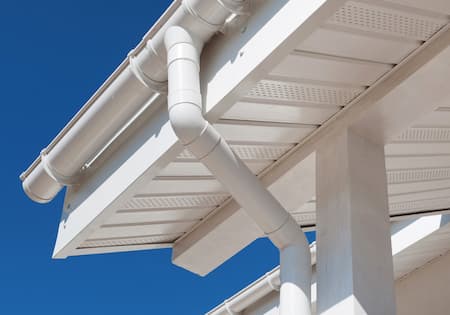 Your gutters are an essential part of your entire home, and as such, they provide a host of amazing benefits! They keep your home looking beautiful by keeping water away from your exteriors, and they also protect your home against damaging rainfall. If you want to keep enjoying the benefits that gutters have to offer your Lynchburg home, you need to invest in routine gutter cleaning & brightening services. By keeping your gutters clean and free from blockages, you can ensure your gutters continue working their best at all times. Keep reading for a more detailed list of all the reasons why a professional gutter cleaning & brightening service is in the best interest of your Lynchburg residence!
Inhibit Mold Growth
Your gutters keep your home protected by moving rainwater away from your home's structure. By performing this action, mold isn't allowed to grow on your home's exteriors. These growths can have a significant negative impact on your health and the health of your loved ones, so you need to keep your gutters going strong and lasting long to prevent mold from developing.
Prevent Damage To Your Roof
Your health isn't the only thing that will suffer if your gutters start to malfunction. If rainfall is allowed to get out of hand, then your roof will undoubtedly experience some wear and tear. This can lead to some costly effects on your home and your well-being, such as water leaks, loosened shingles, and reduced insulation. If none of these sound appealing to you, then you might want to invest in a professional gutter cleaning & brightening service!
No More Foundation Cracks
Unfortunately, gutter-related damages can affect your home from top to bottom. We've already looked at the top part of these damages, but let's take a look at the bottom, which is your home's foundation. Excess rainfall can lead to foundational cracks, and these cracks can be costly to fix, especially if they develop into other structural problems. To avoid this costly problem, you need to keep your gutters clean and functional.
To fully enjoy the benefits that gutter cleaning & brightening has to offer, you need to have this work done by a dependable pressure washing professional. If you live in the Lynchburg area, that professional should be Fitzy's Maintenance Solutions! With our quality pressure washing services, we'll keep your gutters working their best so that your home can function properly and look great all year long.
Give Us a Call for Expert Pressure Washing in Lynchburg & Surrounding Areas Today!