We Deliver Quality Pressure Washing Throughout Southern Virginia & Surrounding Areas!
Welcome to Fitzy's Maintenance Solutions, the premiere choice of pressure washing services in Lynchburg and the surrounding areas! We love putting smiles on people's faces with our stand-out exterior cleaning services, and we hope you'll be our next satisfied customer. We consider ourselves a one-stop shop when it comes to pressure washing, soft washing, and other types of exterior cleaning services. We also provide cleaning for residential and commercial properties, so no matter how dirty your surfaces are, and no matter how big or small, we've got the tools, skills, and experience to give your the results that you want. Lynchburg locals love us because we offer 100% customer satisfaction on every task that we take on, and it's true! If we perform a job and it doesn't meet your expectations, we'll finish the work until you're happy.
Are you ready to call Fitzy's Maintenance Solutions and get started on a pressure washing service for your Lynchburg home or business? If so, give us a call for a free quote and consultation today!
Learn More About Us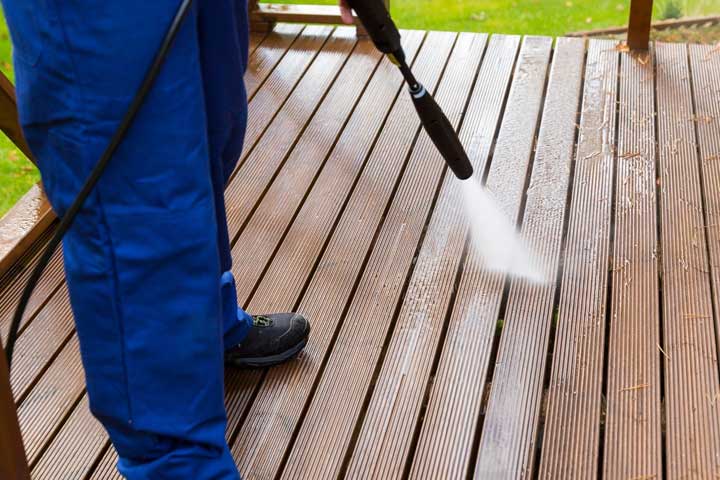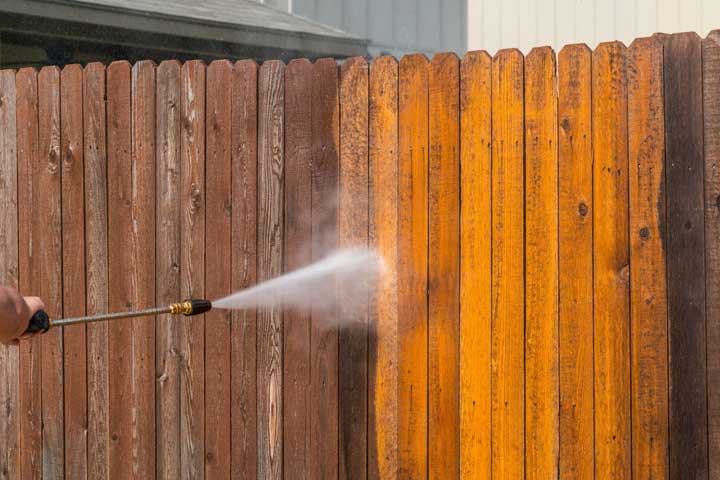 Residential Services
Pressure washing is a great way to improve the curb appeal of your home while also protecting your exterior surfaces. When you call on Fitzy's Maintenance Solutions for a professional pressure washing service, you can be sure that your home will look better than ever!
Learn More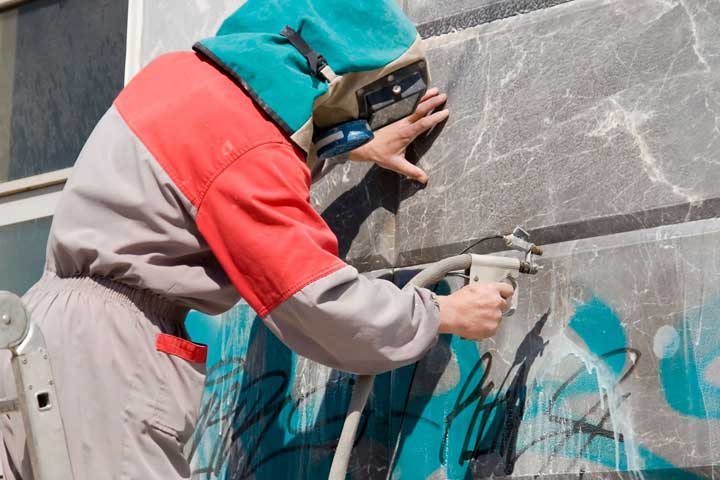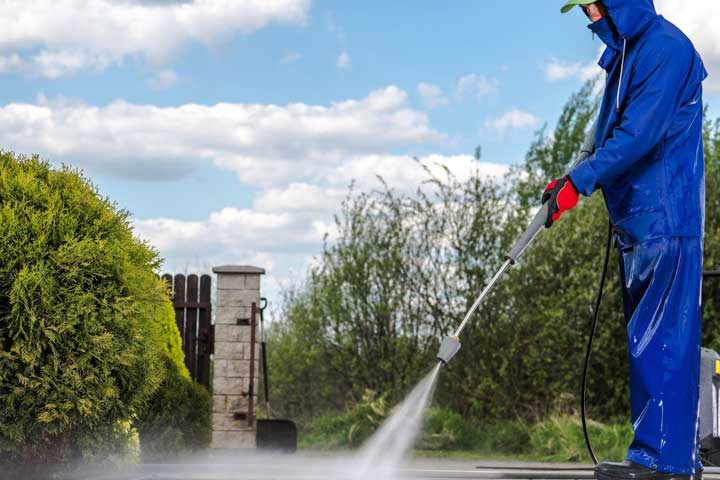 Commercial Services
You must maintain a clean professional image if you want your business to thrive for years and years. Our commercial pressure washing team has the solutions that your need when your exterior surfaces require an update. From your parking lot to your windows to specialized services like graffiti removal, the pros at Fitzy's Maintenance Solutions have the services that can make your business sparkle!
Learn More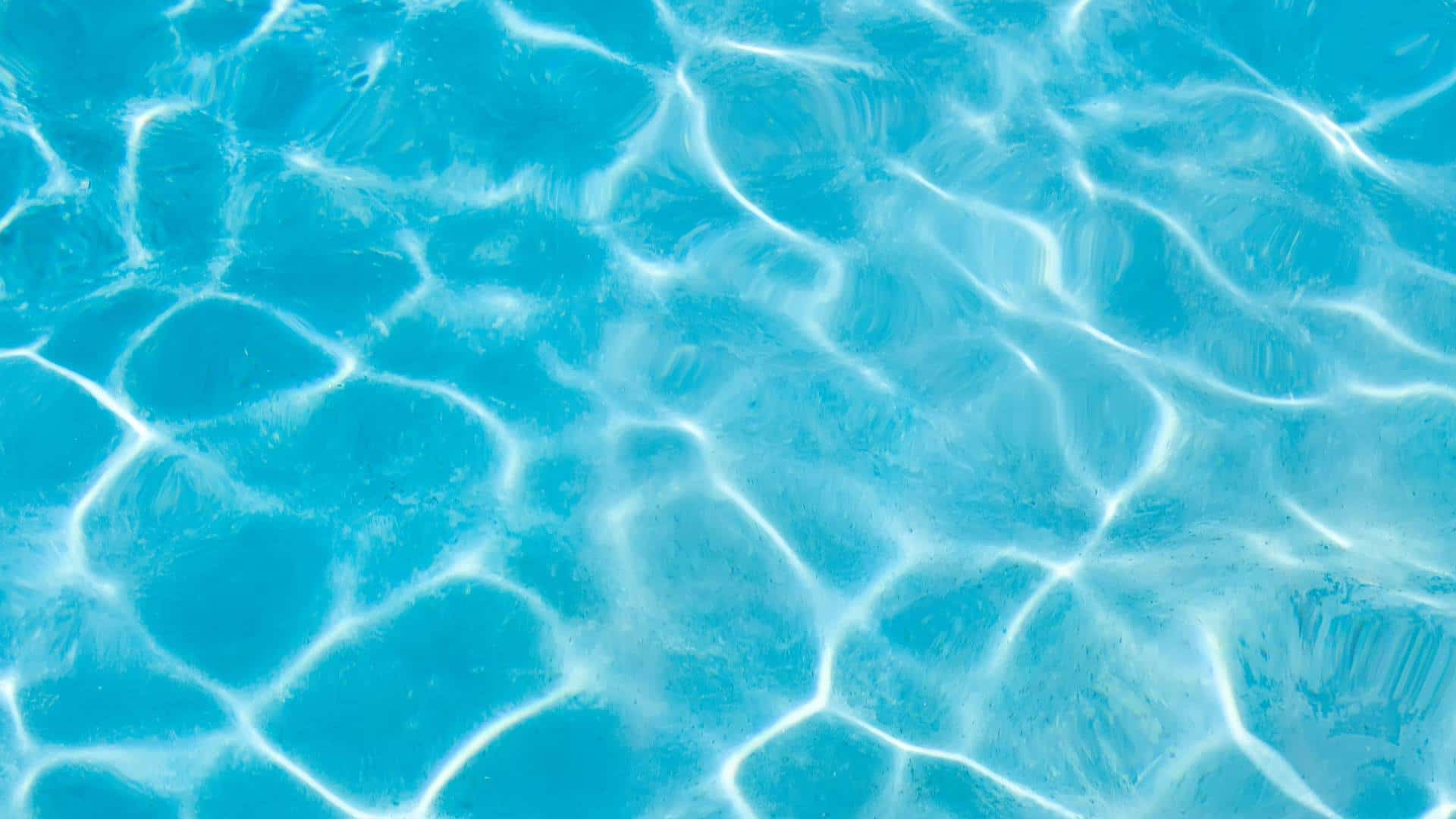 We Earn Your Trust
At Fitzy's Maintenance Solutions, we know that your home or business is most likely one of the biggest investments you'll ever make, and that's why we want to make it our job to help you protect it. We offer a wide range of pressure washing and soft washing services along with skilled and trained experts who can help you clean every part of your property. You'll love the way that every aspect of your surfaces is perfectly preserved, from their health to their curb appeal.
The Benefits of Our Soft Washing Technique
Not all surfaces are built the same, and that's why they can't all be washed the same! Delicate areas can't be treated with traditional pressure washing, as high-intensity water can cause damage. That's why our professionals use a method known as soft washing for your home's more sensitive materials.
Soft washing requires turning down the water pressure and adding eco-friendly cleansers, so you'll never have to worry about harming your home or the surrounding landscape in the process. Soft washing lets us wash away the toughest of grime and gunk without causing any damage to the underlying surface.
Frequently Asked Questions, Answered By Fitzy's Maintenance Solutions
If you've got pressure washing or soft washing questions, we've got the answers! Here are a few answers to the questions we're asked the most about pressure washing in Lynchburg.
There are lots of signs that your home may need a house washing service. Are your concrete surfaces covered in stains from oil, chewing gum, rust, or mold? Is your siding or roof streaked with black marks or debris? Is pollen fogging up your windows? Are there algae or mold buildups on your deck and fence surfaces? Are your gutters marked with stains or clogged with twigs and leaves? If you answered "yes" to any of these questions, then you might need a house washing service!
House sidings tend to get pretty dirty, especially in Lynchburg. Experts recommend a house washing service at least once a year to keep contaminants like mildew and algae at bay. When you wash your sidings regularly, you can keep your home looking great, plus you can extend the life of your exterior surfaces.
Have you ever heard of gloeocapsa magma? What about algae? Believe it or not, that's what's attacking your roof even though it might just look like dirt. This type of algae feeds on the granules on your shingles and slowly destroys them. That's why roof cleaning is important, and it's best to call on a roof cleaning professional to make sure that the algae is eradicated and doesn't have a chance to grow back.
Homeowners should make a point of cleaning their gutters at least twice a year. Depending on what sort of foliage you have near your home (such as pine trees), you may want to clean once every three months to make sure they're free of clogs and debris.
Blog Articles
Why It's Important To Maintain Your Gutters

Your gutters are an essential part of your entire home, and as such, they provide a host of amazing benefits! They keep your home looking beautiful by keeping water away from your exteriors, and they also protect your home against damaging rainfall. If you want to […]

The Benefits Of Professional Window Cleaning Services

It might seem like a small task, but keeping your home's windows is a great way to protect your property while also improving your views from inside the home. Window cleaning is no easy feat, however; it can be time-consuming if you don't know what you're […]
Our Previous Work
Coming Soon!
Give Us a Call for Expert Pressure Washing in Lynchburg & Surrounding Areas Today!