Gum Removal Using Superior Power Washing Methods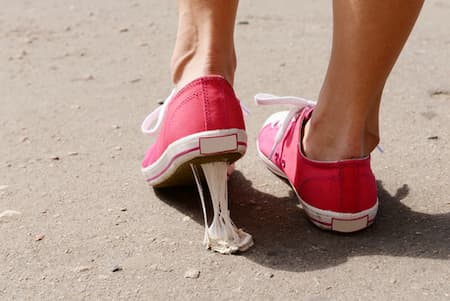 If you're a commercial property owner in need of a professional gum removal service in Lynchburg, your search is over! Call Fitzy's Maintenance Solutions and get a free quote today. We're known for being the #1 when it comes to pressure washing for Lynchburg, and there's nothing we love more can helping local business owners make their properties stand out and look great. That's why we offer amazing gum removal services.
Have you noticed that gum is one of those sticky substances that finds itself stuck to all kinds of exterior surfaces? From sidewalks to parking lots to siding, it seems to be everywhere! If you're a commercial property owner in Lynchburg who has a gum problem, then fear not; call on the pros at Fitzy's Maintenance Solutions and we'll be on the case!
Power Washing Stubborn Gum Away
Gum removal seems like a task that should be easy enough to do on your own, but if you've ever tried to perform a DIY gum removal, you'll learn that it's not as easy as it seems! Your surfaces can be easily damaged if you don't know what you're doing, and paying to replace or repair them can end up being pretty expensive.
Fortunately, the experts at Fitzy's Maintenance Solutions have years of exterior cleaning experience and know the best methods when it comes to gum removal. We only use low pressure and hot water to safely melt the gum away, instead of blasting it off the surface with intense high pressure. When you hire our services, you'll never have to worry about etch marks or other permanent damage on your property surfaces.
Choose Fitzy's Maintenance Solutions For Your Gum Removal Needs
At Fitzy's Maintenance Solutions, we take immense pride in our work and customer service. For this reason, Lynchburg locals love choosing us for their pressure washing needs! We deliver consistent, quality service at a price that is always fair.
You can always rely on our technicians to arrive at the site on time and perform services that are thorough and gentle on your property. From building washing to graffiti removal to parking lot cleaning and beyond, commercial property owners love our services and they love our attention to customer care even more!
If you're a Lynchburg business owner in need of a gum removal service, then give the pros at Fitzy's Maintenance Solutions a call today! We can't wait to make your property look inviting to customers once more.
Give Us a Call for Expert Pressure Washing in Lynchburg & Surrounding Areas Today!