Drain Cleaning Services For Total Property Care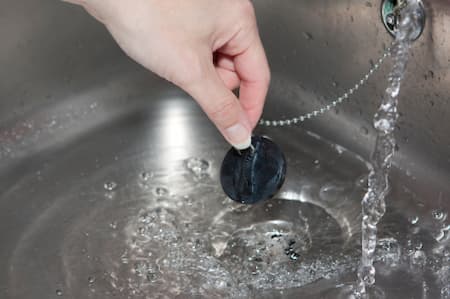 Lynchburg locals trust the pros at Fitzy's Maintenance Solutions for all of their drain cleaning services! We're known all around the Lynchburg area for our amazing pressure washing services, but did you know that we're also certified drain cleaning professionals? It's true! When it comes to pressure washing for Lynchburg, we're #1, but we can do so much more than just keep your exteriors looking fresh and clean. Keep reading to learn more about this amazing service.
If you've tried cleaning your drains yourself with no luck or the problem keeps returning, call a licensed drain cleaning technician from Fitzy's Maintenance Solutions and let us take care of the problem! We provide certified and experienced drain cleaning services for residential, commercial, and industrial customers in the Lynchburg area, and we know that you'll love the results that we can provide!
Clearing Clogged Drains To Ensure Smooth Flow
Whether it's only one sink that is draining slowly or your entire sewer system seems congested, our experienced drain cleaning professionals at Fitzy's Maintenance Solutions in Lynchburg are here to help. Our master drain cleaning team is trained and geared with the latest equipment and most up-to-date cleaning methods to clean and repair your drain and sewer system effectively.
With years of drain cleaning experience, we pride ourselves on resolving your sewer and drain problems quickly while creating a positive experience for every customer. All of our clients receive a 100% customer satisfaction guarantee, and you can rest assured that each job will be done to your specifications and with no damage done in the process. When we clean your drains, we clean them effectively! Our certified drain cleaners get to the source of the blockage to determine the best cleaning solution. With the latest diagnostic technology, we find and identify the problem, no matter how far within the pipes it is.
Lynchburg's Drain Cleaning Team
As commercial, residential, and industrial experts, our team is ready to clean your drains and sewers. We take pride in the work that we do and provide professional support to all of our customers. Make sure to check out all of our services that can improve the look and function of your Lynchburg property, from gutter cleaning and brightening to house washing and more.
Are you in need of a drain cleaning service for your Lynchburg home? Call our team of pros today to have cleaner and better working drains ASAP!
Give Us a Call for Expert Pressure Washing in Lynchburg & Surrounding Areas Today!