Parking Lot Cleaning For Safe, Clean Commercial Spaces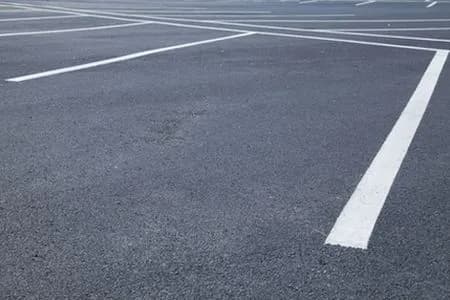 If you own a commercial property in Lynchburg that comes with a parking lot, you might be overdue for a parking lot cleaning service! Fortunately, the pros at Fitzy's Maintenance Solutions are certified parking lot cleaning specialists and we can't wait to take on your case. When it comes to pressure washing for Lynchburg, Fitzy's Maintenance Solutions is the #1 choice. We provide business owners with a host of commercial pressure washing services, from gum removal to window cleaning and much more! We're also parking lot cleaning experts, and we know that you'll love this specialized service that we provide.
Business owners in Lynchburg rely on parking lot cleaning services if they want to make a good impression. That's why the savviest of business owners know that visitors decide whether or not they want to patronize an establishment based on the quality of its exterior. In today's competitive market, maintaining a clean parking lot with routine parking lot cleaning is no longer just a good idea; it's a requirement!
Parking Garage Washing Professionals
It makes sense to keep your asphalt and concrete surfaces clean as they are important investments when it comes to your overall business. When you need a way to remove dirt, stains, and other contaminants caused by foot and vehicle traffic, then pressure washing is the way to go!
Business owners are often unaware of the problems caused by toxic growths sitting on their parking lot surfaces, allowed to fester for too long. Mildew, water, and debris can shorten the life of the pavement and strip it of its sealing and coating. Furthermore, the typical cost of repairing a parking lot often exceeds the usual cleaning costs. Parking lot cleaning will reduce the need for continuous floor maintenance and untimely repair.
Impress Your Customers With A Clean Parking Lot
Parking lot cleaning that is performed on a routine basis will ensure that your property meets environmental regulations while minimizing pollutants that can get into the air. Your employees and customers will appreciate the safety that comes with a sanitized parking lot area, and you're sure to love the extra business that comes along with it!
At Fitzy's Maintenance Solutions, we offer a host of commercial pressure washing services that will enhance the aesthetics of your clean parking lot. Give your commercial property in Lynchburg a complete makeover a call us today to schedule a parking lot cleaning appointment with our team.
Give Us a Call for Expert Pressure Washing in Lynchburg & Surrounding Areas Today!