Gentle Roof Cleaning To Wash & Protect Your Rooftop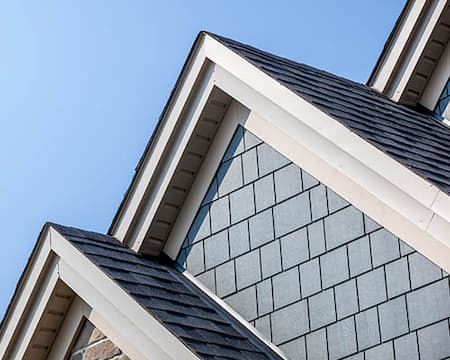 Your roof is one of the most important parts of your Lynchburg home, and at Fitzy's Maintenance Solutions, we're excited to provide you with roof cleaning services to make sure it stays healthy all year long. Just like your home's exterior surfaces, your rooftop can enjoy all the benefits of a professional roof cleaning service. When nature takes its toll on your roofing materials, your home can start to look tired and worn. That's where our pressure washing team comes in to save the day!
Our roof washing pros will rinse away stuck-on contaminants like algae and mold, ensuring that your roof looks great and functions as it should. When you need a roof cleaning service for your Lynchburg home, trust in the pros at Fitzy's Maintenance Solutions!
Roof Washing For Total Property Maintenance
Your home's exterior must be well-maintained, and that's especially true for your rooftop. Your roof is made of sturdy materials, but that doesn't mean that it's immune to natural wear and tear throughout the year. Algae in particular is a common nuisance that loves to eat through limestone on roofing shingles, causing them to heat up, dry out, and crumble. Other contaminants such as mold and moss are equally as harmful. Keep your Lynchburg roof strong and sturdy by getting rid of these growths with a professional roof cleaning service. A roof cleaning will not only protect the surface of your roof, but it'll make your entire home look as good as new!
If you're a commercial property owner in Lynchburg, we offer roof cleaning services for businesses as well as many other commercial pressure washing services for commercial properties in the area. Give us a call today for more info!
Low And No Pressure Roof Soft Washing To Safely Wash Your Roofs
Shingles can be easily damaged, and that's why they need to be cleaned extra carefully. Pressure washing is great for cleaning concrete and other hard surfaces, but when it comes to getting deep in the cracks and crevices of your roof, the best cleaning option is soft washing. Soft washing is a low-pressure method that depends less on high-intensity water spray and more on a gentle biodegradable cleaning detergent that breaks the stains down. It's just as effective at cleaning up stains as pressure washing, but without the risk of surface damage to your roof. Our soft washing will leave your roof spotless, and you'll love the results!
Give Us a Call for Expert Pressure Washing in Lynchburg & Surrounding Areas Today!