Dustless Blasting To Safely Strip Paint, Rust, & More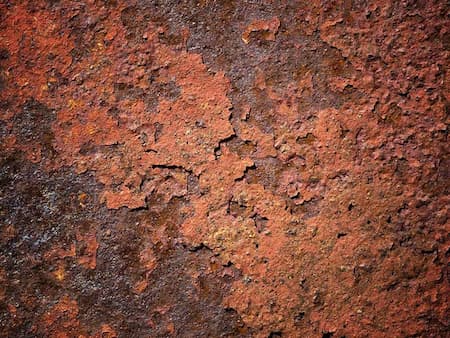 Say goodbye to time-consuming sanding, scraping, and grinding with dustless blasting! When Lynchburg locals need a professional dustless blasting service, they turn to Fitzy's Maintenance Solutions. Not only are we the top choice in pressure washing for Lynchburg, but we're also certified and trained blasting technicians.
Dustless blasting is a revolutionary, eco-friendly surface finishing process that involves removing virtually any coating from almost any surface, without leaving behind a huge cloud of dust. Also known as sandblasting, dustless blasting works by mixing water and abrasives to remove unwanted surface particles, such as paint or rust from exterior surfaces.
At Fitzy's Maintenance Solutions, we offer Lynchburg locals professional dustless blasting services in a wide range of industries. Our team of professional technicians can clean and remove paint, rust, and debris from concrete, brick, stone, steel, wood, and many other surfaces! If you're looking to enhance your commercial or industrial building, machinery, or equipment, we've got you covered.
Abrasive Blasting That's Still Safe
You should use our sandblasting service because it is used for a wide variety of projects dealing will surface cleaning and restoration. Anything from crafted finished items to different types of metals can have their surfaces blasted with applicable media materials that are safe and unique to these different object types. Blasting is popularly used for the removal of paint and contaminants but, it also is advantageous for smoothing out a rough surface, or roughening a smooth surface if that's a service you want.
Another benefit of sandblasting is that it replaces the use of overly abrasive sandpaper and the mess that comes with using it. Sandblasting, or dustless blasting is an efficient and very quick procedure that delivers the best results for restoring any object.
Let Us Tackle Any Of Your Blasting Needs
Metal and steel surfaces are among the strongest surfaces, but they aren't immune to corrosion and degradation. Similarly, brick or concrete that's been painted and repainted over time can begin to look mucky and gritty. At Fitzy's Maintenance Solutions, our dustless blasting services are designed to effectively remove corrosion and other damage for stronger, longer-lasting surfaces that look pristine and revitalized.
If you're serious about restoring your project professionally, our dustless services are for you! Our proven processes allow us to blast all types of surfaces. From deck cleaning to gum removal, we've got a service that'll suit your needs. Give us a call for a free quote on your next dustless blasting project in Lynchburg today.
Give Us a Call for Expert Pressure Washing in Lynchburg & Surrounding Areas Today!