About Fitzy's Maintenance Solutions - Lynchburg Pressure Washer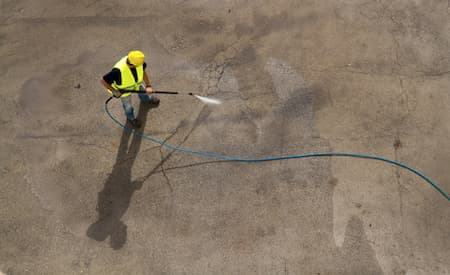 The specialists at Fitzy's Maintenance Solutions are honored to be the top pressure washing companies in Lynchburg and the surrounding areas!
When we started our company, it was to be the best option for pressure washing in Lynchburg. There's nothing we love more than helping home and business owners with their pressure washer needs, whether it's a generalized service such as house washing or business washing, or a specialized service like window cleaning or gum removal. Locals choose us time and time again for our amazing pressure washer skills, experience, and dedication to their satisfaction. Plus, thanks to our commercial pressure washer equipment, we're able to deliver some of the finest results possible! At Fitzy's Maintenance Solutions, we take our customer relationships very seriously. If you're not happy with our pressure washer work, we ask that you let us know right away. We'll get to work on providing a quick solution. We won't stop running the pressure washers until we know you're satisfied.
Are you ready to get started on a pressure washer service for your Lynchburg property? If so, give us a call and we'll provide you with a free consultation and quote on your next project!
Give Us a Call for Expert Pressure Washing in Lynchburg & Surrounding Areas Today!