A Local Favorite For Fence Cleaning Services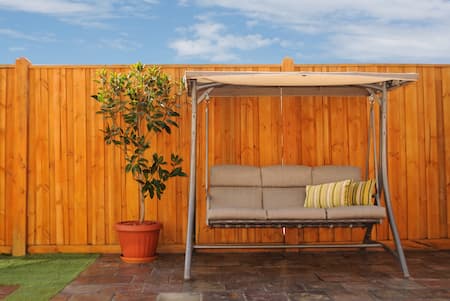 Fences are frequently found on homes around the Lynchburg area, and if your home's fence is looking a little gunky and grimy, then it might need a professional fence cleaning service! At Fitzy's Maintenance Solutions, we're known for being Lynchburg's top choice for pressure washing services, and we also provide fence cleaning services to make sure that your residential property looks great all year long. If you're a Lynchburg resident looking for a skilled pressure washing technician to provide you with top-tier fence cleaning services, then give us a call today and let us assist you with your next exterior cleaning project.
Fence Washing To Keep Your Fence Looking Fresh
At Fitzy's Maintenance Solutions, we know better than anyone just how important the fence is when it comes to your home's overall aesthetic appeal. Not only does it protect you and your loved ones, but it also brings the whole look of your home together. We want to help you get the quality fence cleaning services that you and your home deserve, and that's why you only get the best when you call on us for a fence cleaning service.
Regardless of what type of fence you have on your property, you can rest assured that our team of fence cleaning specialists will provide you with the service you need to keep it looking its best and protected from harm. If you have any questions about our fence cleaning services, or if you would like to schedule an appointment to get your free estimate for your next project in Lynchburg, give us a call today!
Wood & Vinyl Fence Washing Helps To Properly Maintain Your Fence Line
Wood and vinyl fences have their own particular cleaning needs, and as such, the approach to cleaning them is a little different. Here at Fitzy's Maintenance Solutions, our team of skilled fence cleaning pros can provide you with the specialized fence cleaning services you need to restore your wood or vinyl fence to its original condition.
We also provide a host of residential pressure washing services to meet all the needs of our Lynchburg clients. From deck cleaning to house washing to window cleaning and more, we can do it all! Additionally, all of our clients receive a 100% customer satisfaction guarantee, which means that if for any reason you're unhappy with the results, we'll correct our work until you're satisfied. You've got nothing to lose by giving us a call!
Give Us a Call for Expert Pressure Washing in Lynchburg & Surrounding Areas Today!