The Benefits Of Professional Window Cleaning Services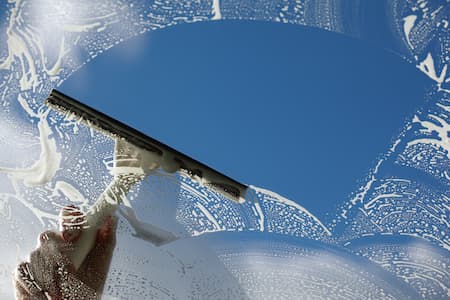 It might seem like a small task, but keeping your home's windows is a great way to protect your property while also improving your views from inside the home. Window cleaning is no easy feat, however; it can be time-consuming if you don't know what you're doing, plus dangerous if your windows are high up and out of reach. Fortunately, many professional pressure washing companies offer window cleaning services, and at Fitzy's Maintenance Solutions, we want to show you why this option is beneficial to you and your home.
When you hire a professional for high-quality window cleaning services, your home will look its best all year long, plus your windows will be protected from damages that can arise from a lack of proper cleaning. To highlight several of the most notable benefits of getting regular professional window cleaning, the pressure washing team here at Fitzy's Maintenance Solutions has taken the time to put together this list of the benefits of this amazing service!
Protect Your Glass
Dirt and debris are responsible for a lot of the damage that windows take on over time. They cause etches in the glass, leading to more problematic scratches and blemishes. With a professional window cleaning service, you can make sure that dirt and other buildups won't have time to collect and cause your windows any harm.
Prevent Personal Injury
When you hire a pro for a window cleaning service, you won't have to worry about any risk of danger to yourself. Window cleaning is dangerous work, especially when you have to clean any windows above the first floor or any windows in difficult-to-reach places. By entrusting the work to a team of skilled professionals, you can rest easy knowing that the job is in the hands of a group of pros who know how to get the work done safely and accurately, sparing you from any unnecessary risk.
Have Time To Relax
If you notice that your to-do list just seems to get longer and longer, then letting a professional take on this tedious task will save you a lot of time and effort. Maybe you have other chores to get done, or maybe you'd rather just spend the day relaxing! Either way, let us knock it off your list while you spend your time doing something more important.
If you're interested in a window cleaning service for your Lynchburg property, give the pros at Fitzy's Maintenance Solutions a call today!
Give Us a Call for Expert Pressure Washing in Lynchburg & Surrounding Areas Today!